It doesn't snow where I live, and now we are having very pre-summer hot days LOL. I used these old photos from my end of school trip, in 1990.
Journaling reads:
"We went to Mendoza and Córdoba (2 provinces of Argentina, my country) for our End of School trip. We spent 1 day enjoying the snow in "Las Leñas", an exclusive ski center. That was the first time I saw "real" snow".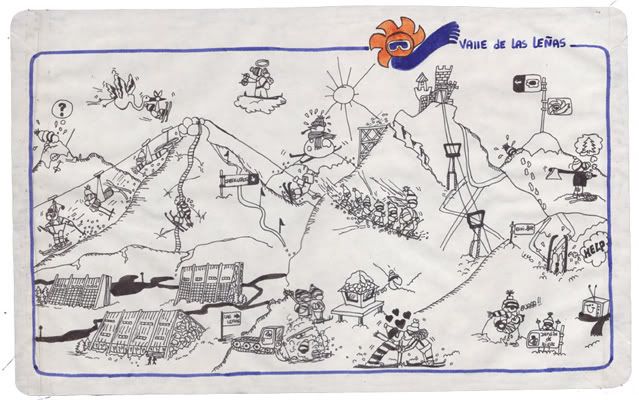 "A drawing I made 17 years ago for the cover of my official, 1st ever Scrapbook, Very primitive but fun, LOL. I copied the sketch from a restaurant's placemat".
Credits:
"Winter Wonderland" by Shabby Princess
Thank you!!!! this kit rocks!!!(I recolored the pinguin and the snowman to match the colors of my jacket).
"Smell my feet"
(notebook paper and piece of cardboard)
Fonts:
"Howie's Stamps lowfat" by Stephanie Victoria Designs
at Fontologie and The Shabby Shoppe. Thank you!!! I love your fonts!!!
ChrisHmk
I made The "Valle de las Leñas" sketch as I explain in the layout.